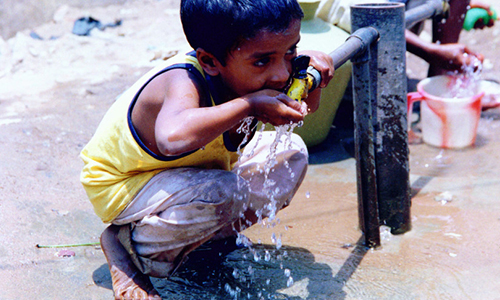 Islamic Relief India has identified Bihar as one of our priority states lagging behind in almost all key social development indicators. Bihar is still largely dependent on unsafe water from rain, streams and rivers for drinking and other domestic and agricultural purposes.
Due to lack of knowledge and low affordability, the private water sources are mostly shallow in nature hence there is high risk of faecal contamination.
In this backdrop, IR India strategically intervened to achieve project goal by implementing the 'Improving Safe Water Access in Bihar' Project in Barahpura village (Bhagalpur District) to address the severe drinking water problem.
Under the project, a bore well with platform has been constructed for disadvantaged rural families.  The primary objective of this intervention is to ensure accessibility of drinking water facilities to all the target families belonging to disadvantaged sections of society. This is a remote area with virtually no infrastructure.
Latest news